STid is an internationally renowned company and one of the leading developers of contactless identification solutions using RFID, NFC and Bluetooth® technologies and the Internet of Things.
1/ Could you describe your company as well as the products / solutions that you will be presenting during Milipol Qatar 2022?


STid is an internationally renowned company and one of the leading developers of contactless identification solutions using RFID, NFC and Bluetooth® technologies and the Internet of Things.
For over 25 years, we have been inventing smart solutions designed for secure access control solutions and also for systems that support traceability of assets in extreme environments such as the aerospace, energy and defense industries.
Currently, the demand for contactless access control solutions is significantly increasing. The challenge with contactless identification is to offer a great and seamless user experience, but without affecting corporate security levels. There are various solutions for touchless access control available in the STid portfolio.
One of our popular solutions is STid Mobile ID®: it converts your smartphone into a wallet that contains virtual access cards, which can be read remotely in very user-friendly way. STid Mobile ID® greatly simplifies the management process and the issuance of access cards. The virtual access cards are sent directly onto your smartphone and, whether or not in combination with traditional plastic cards, can be used immediately. Instead of presenting a physical card or key fob to the access control system, users now simply present their mobile credential to the reader. Just by carrying your smart phone, you will get seamless access to multi-buildings, meeting rooms, sites and other secured zones that you have been authorized to access. These virtual cards can easily be issued, revoked, re-issued and managed from the STid Mobile ID® Portal with just 1 click, which greatly reduces operational costs and efforts. It also reduces the chances of opportunistic criminals abusing stolen or lost access cards.
2/ In your opinion, what are the current trends that are providing opportunities for your company?


Being faced with a growing number of cyber threats, security remains a key issue for Security Departments worldwide. Important news from STid: Our Architect® Blue series, the world's most awarded access control readers, have been verified to meet the Security Industry Association (SIA) Open Supervised Device Protocol (OSDP™) standard for access control and security.
The OSDP™ certification for our Architect® Blue range is an important milestone for us and it supports our efforts to continue offering industry leading, high-security access control solutions. Having the readers OSDP-Verified was also a request from our clients and we will always continue to evolve based on the needs and requirements from our customers!
Nowadays, almost all organizational activities and processes are digitized and automated. Asset tracking is a perfect example of that trend. With solutions as BE.WEAPON, a system that simplifies armory management and the tracking of your weapons and equipment, the process of monitoring and controlling sensitive assets is reinvented!
3/ Why did you choose to participate at Milipol Qatar 2022?


Will you be presenting innovative/new products or solutions during Milipol Qatar 2022? Milipol Qatar is a strategic event for STid. At this edition, we will present our latest innovations:
SPECTRE nano, the first compact UHF & Bluetooth® Reader allowing simultaneous identification of the vehicle and its driver
STid Mobile ID®, our instinctive solution for managing access badges on your smartphone that meets the highest security requirements. It is used in all industries in which security managers are looking for a digital solution to identify their employees, visitors, contractors, etc.
BE.WEAPON, the digital armory management solution dedicated to Armed Forces, armies and police forces to monitor their assets
Architect® Blue QR Code, multi-technology Reader to manage temporary access and visitor access.


4/ How is Milipol Qatar 2022 important for growing your business?


We consider the Middle East as one of the most innovative regions in the world. Exhibiting during Milipol Qatar allows STid to reconnect with partners and customers after 2 years of pandemic. At Milipol Qatar, we hope to find new added-value partners, we will further develop existing partnerships and we will demonstrate our Made-in-France expertise in high security to the security professionals in the Middle East.


5/ Where do you intend to grow your business in the future (countries or verticals)?


STid focusses on various vertical markets, such as smart buildings, oil and gas, healthcare, finance and retail. In 2021, STid recorded a record annual revenue growth of +50% when compared to the fiscal year 2020. This growth is witnessed in all of the company's strategic business areas in Europe and throughout the world. Past year, STid has won numerous large and small projects, including a few very prestigious ones, such as projects at MIT (Massachusetts Institute of Technology) in the USA, KPN, Infrabel, Michelin, Olympic Games, etc. In 2022, STid announced the start of strategic partnerships with European and American industry leaders and the opening of a brand new office in Dubai. We are currently witnessing many activities in Qatar and Saudi Arabia related to large security projects. Having a strong local hub for both commercial and technical services, will definitely be a great asset to our partners!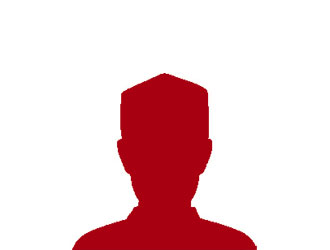 Bastien Castets
Regional Sales Director Middle East
STid